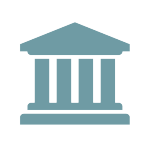 CFPB Supervisory Actions Return $24.5 Million to Financial Services Consumers
In a report released on June 30, the Consumer Financial Protection Bureau (CFPB) announced that its supervisory actions from the first four months of 2016 uncovered illegal activities in auto finance and payments that led to approximately $24.5 million in restitution to more than 257,000 consumers. The report addresses issues that CFPB examiners found across an array of financial markets, including auto finance, auto loan origination, debt collection, mortgage origination, and small-dollar lending businesses. To protect confidentiality, the report does not refer to specific institutions, unless they were subject to public enforcement actions.
Examiners uncovered a number of issues, including:
Deception by auto lenders about loan terms. CFPB examiners determined that some auto lenders deceived consumers into thinking their add-on product would cover the balance of a consumer's loan if they lost their vehicle. Additionally, some lenders broke the law regarding deceptive acts and practices by telling consumers that a loan deferral would only extend the life of the loan and trigger interest accrual and not mentioning that subsequent payments would be applied to the interest earned on the unpaid amount from the date of the consumer's last payment.
Incorrect calculation of loan financing amounts. One or more institutions miscalculated the rate financed on loans with discount credits. A miscalculated rate caused these loans to carry incorrect finance charges: the amount financed exceeded the actual stated loan amount, plus a negative finance charge. Consequently, these institutions violated federal regulations that require the amount financed to be calculated by taking the loan amount, adding other amounts financed by the creditor that are not part of the finance charge, and subtracting prepaid finance charges.
Failure to properly disclose interest on interest-only loans. Due to a computer software error, one or more institutions offering interest-only bridge loans incorrectly included in the principal balance amount a portion of the monthly payment to be applied to fees financed into the principal balance. Thus, the institutions violated federal regulations by not disclosing interest-only loan payment amounts that will be applied to interest and principal.
Ineligible accounts sold to debt sellers. Widespread coding errors caused at least one debt seller to improperly sell thousands of dollars of debt accounts without noting that the accounts were in bankruptcy, the debts were fraudulent, or the accounts had already been settled. The CFPB says that these actions violated the Dodd-Frank Act.
Consumers misled about debt repayment options. Although the debt collectors' policies and procedures featured no such requirements, some collectors deceived consumers into thinking that down payments were necessary for repaying a debt and that the debts must be paid through a checking account.
Failure to provide adverse action notices. One or more institutions took adverse actions without making the required disclosures, in violation of the Fair Credit Reporting Act. According to that statute, consumers must be notified of any adverse action, such as denial of credit, based on information in a consumer report.
Illegally requiring consumers to use an affiliated business. At least one institution violated federal law by requiring customers to use affiliated providers of tax services and flood determination. Federal law permits a lender to require the use of a particular settlement service provider only in limited circumstances, these circumstances do not qualify.
Subject to the report, the CFPB ordered corrective actions that include: better training for employees, improvements to companies' resolution of consumer complaints, and improvements to policies, procedures, enhanced monitoring systems to ensure compliance with federal rules.
The CFPB report, published in Supervisory Highlights, can be found here: http://files.consumerfinance.gov/f/documents/Supervisory_Highlights_Issue_12.pdf.