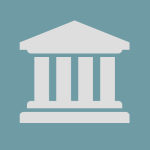 South Carolina Enacts Legislation to Allow Electronic Notarization
South Carolina Governor Henry McMaster recently signed Senate Bill 631 which provides for the electronic notarization of documents. The law went into effect May 18, 2021.
Any individual commissioned as a Notary Public may register to electronically notarize documents upon meeting the requirements outlined in the law, which will include completion of a special course and exam specific to electronic notarizations. The principal must appear before the Notary Public in person and either be personally known to the Notary Public or provide satisfactory evidence of identity. The new law provides requirements including definitions, technology requirements, registration of a Notary Public's electronic signature, the keeping of a journal of all electronic notarial acts, and other requirements. The law also provides for the promulgation of rules by the Secretary of State which will provide additional details on the requirements for electronic notaries public as well as electronic notarization system vendors.
The Bill can be found here.