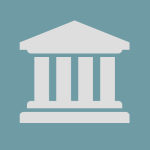 Colorado Amends Foreclosure Sale Provisions
Colorado recently enacted House Bill (HB) 21-1224 to amend provisions governing overbids in connection with the foreclosure sale of real property. The bill was approved on May 28, 2021, and took effect immediately.
HB 21-1224 changes the treatment of an overbid—i.e., any amount resulting from a foreclosure sale of real property in excess of the value of the lien(s) on the property, after paying all junior lienors. Previously, any remaining overbid had to be paid to the record owner of the property. As revised under the bill, any remaining overbid instead must be paid to the "borrower," defined as a person or entity liable under an evidence of debt constituting a mortgage loan or deed of trust. The bill also makes related revisions to the overbid treatment provisions to reflect this change, such as those addressing a public trustee's required notices to a borrower, not owner, in foreclosure. Further, for consistency, the bill also amends the provision governing other lienors' right to redeem to reflect this change.
In addition, HB 21-1224 expands the definition of a "qualified holder" to include a holder of an evidence of debt, certificate of purchase, certificate of redemption, or confirmation deed that is also a private company that originates, insures, guaranties, or purchases loans on behalf of a holder of evidence of debt that is secured by a deed of trust encumbering a time share estate, with a minimum of $5,000,000 in assets or not less than 1,000 active loans.