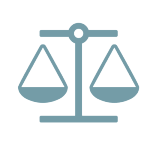 SoFi Agrees to Settle Class Action and Pay $2.4 Million Over Hard Credit Inquiries
Social Finance, Inc. ("SoFi") recently agreed to settle for $2.4 million a class action concerning allegations that it ran hard credit inquiries on consumers in violation of the Fair Credit Reporting Act and California state credit laws.  Hard credit inquiries typically indicate that a consumer is actively trying to obtain credit and can affect the consumer's credit score.  By comparison, a soft credit inquiry can occur when a person does not apply for credit—for example, a landlord may check a person's credit report to assess potential risk—and does not affect the individual's credit score.
The class action, which was filed in November 2014, asserted that SoFi violated the Fair Credit Reporting Act, the California Consumer Credit Reporting Agencies Act, and the California Unfair Competition Law.  SoFi is one of the largest online lenders and focuses on student loan refinancing.  The plaintiffs claim that (1) SoFi's website misled consumers about whether SoFi would run hard credit inquiries, and (2) SoFi ran hard inquiries when it lacked the legal right to do so.  SoFi denies these allegations.
After sustained, arm's length negotiations and a day long mediation session, the parties agreed to settle to avoid the substantial risk and expense of protracted litigation.  The settlement class includes all consumers SoFi made hard credit inquiries on between November 20, 2013 and August 13, 2014 in connection with a student loan refinancing or personal loan where (1) the loan was not funded and (2) the consumer did not upload all documents requested on the SoFi website.
Pursuant to the agreement, SoFi—without admitting to the allegations or any wrongdoing—has agreed to deposit $2.4 million into a settlement fund.  The $2.4 million payment includes approximately $673,000 in reasonable attorneys' fees and expenses.  In addition to the monetary payment, SoFi has also agreed to ask Experian to change hard credit inquiries to soft credit inquiries for those inquiries covered by the settlement.
After the individual settlement checks are distributed to class members, any uncashed checks remaining after their void date will be cancelled and the aggregate amount will be distributed to the National Association of Consumer Advocates Charitable Fund.  This distribution to a charitable fund is commonly referred to as a cy-près award and is customary for common fund settlements.  A cy-près award prevents any unclaimed funds from reverting to a defendant and is typically used to promote the interests of class members.
Weiner Brodsky Kider regularly represents consumer lenders throughout the United States against asserted violations of state and federal laws.