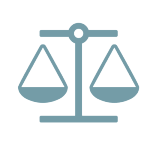 Second Circuit Reinstates Class Action Against Amazon
The Second Circuit recently overturned the dismissal of a class action against Amazon, finding the assertion that Plaintiff did not have notice of arbitration provision sufficient to survive Amazon's Rule 12(b)(6) Motion to Dismiss.
The underlying transaction involved the sale of weight loss supplements containing subutramine, a stimulant associated with cardiovascular and stroke risks. Plaintiff purchased the weight loss supplement allegedly not knowing it contained subutramine, as the ingredient was not listed on the supplement's packaging or on Amazon's website. Plaintiff brought the action seeking both damages under the Consumer Product Safety Action and injunctive relief.
Amazon's motion for dismissal under Rule 12(b)(6) was granted.  In moving to dismiss the Complaint, Amazon included several declarations showing the registration terms of Amazon's site and records related to Plaintiff's Amazon account creation and terms.  The district court explained the parties were bound by the mandatory arbitration provision in Amazon's "Conditions of Use."
The Second Circuit disagreed, finding the wrong standard was applied to Amazon's Motion.  Since Amazon did not move to compel arbitration but had moved to dismiss, the district court could not properly consider evidence outside the Complaint and its exhibits in ruling on the Motion.  If Amazon had moved to compel arbitration, the standard would be similar to a motion for summary judgment standard, and would allow consideration of outside evidence.  For a motion to dismiss under Rule 12(b)(6), the standard requires a presumption that the factual allegations in the Complaint are true, without consideration of outside evidence.
The Second Circuit explained that Amazon had failed to show Plaintiff had notice of the mandatory arbitration provision, in light of the allegations in the Complaint.  Consequently, the lawsuit should proceed because there was still a question of fact as the whether the Plaintiff had notice of the arbitration provision, and there was still a question of law as to whether Plaintiff agreed to the terms of the provision.  The Second Circuit vacated the dismissal and remanded for further proceedings.
Although Amazon failed in its attempt to have the case dismissed, it should have a subsequent opportunity to move to compel arbitration.  There is, though, another reason why Amazon's tactical decision to move for dismissal, rather than to compel arbitration, might be questioned.  Not addressed in the opinion is a quirk in the case law.  The granting of a motion to dismiss gives the non-moving party an immediate right to appeal.  The granting of a motion to compel arbitration does not.  Absent unusual circumstances, the appeal of an order compelling arbitration can only take place after the entry of judgment on the arbitration award.  If Amazon had wanted to avoid an immediate appeal by Plaintiff, it should have moved to compel arbitration, rather than moved to dismiss.
Weiner Brodsky Kider regularly advises clients about arbitration provisions and represents clients in arbitration proceedings throughout the United States.