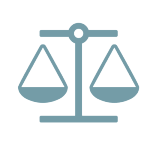 Reverse Mortgage Regulations Do Not Provide a Private Cause of Action
In a case complicated by a former spouse's wrongful foreclosure of a real property lien in her favor, the Fifth Circuit recently held that HUD regulations do not provide a private cause of action for a reverse mortgage borrower.
The lawsuit involved a Home Equity Conversion Mortgage ("HECM") loan; a type of loan insured by the United States Government and administered by HUD.  HUD's Mortgagee Letter 2006-20 states:  "It is the mortgagee's [the private lender] responsibility to ensure that the first and second [HECM] mortgages are the first and second liens of record, and that other liens do not intervene."  The plaintiff relied on this language to claim the private parties, who had made the HECM loan, had breached the loan contract by violating HUD's standards.
According to plaintiff, she had been damaged by the foreclosure of a pre-existing lien by a former spouse of her husband.  That lien had not been extinguished by the HECM loan, but should have been.
In a different state action one of the defendants in this lawsuit established that the lien in favor of the former spouse had been improperly foreclosed.  The Plaintiff in this lawsuit, though, had not contested the foreclosure, and had not contested either the former spouse's occupation of the property or the property's subsequent deterioration.
In this context the Fifth Circuit held that HUD regulations do not give HECM borrowers a private right of action, "unless the regulations are expressly incorporated into the lender-borrower agreement."  The Court then explained that Plaintiff had not identified any language incorporating HUD's regulations.  Further, HECM loans do not carry an "implied promise" that HUD's regulations are incorporated.  And, under the undisputed facts, plaintiff could not establish any of the defendants had fraudulently induced plaintiff or her deceased spouse into obtaining the HECM loan.  Consequently, the Court affirmed the district court's granting of summary judgement to defendants.
Weiner Brodsky Kider PC regularly represents HECM loan lenders throughout the United States.