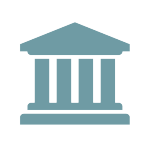 FTC Raises Do Not Call Registry Access Fees
On August 31, 2016, the Federal Trade Commission ("FTC") announced it would raise the fees charged to telemarketers to access the Do Not Call Registry for the 2017 fiscal year. While the first five area codes requested remain free, the fee for access to a single area code of the Registry increased by $1 to $61 and the fee for access to the nationwide list increased by $232 to $16,714. The updated fees go into effect October 1, 2016.
The National Do Not Call Registry is a list maintained by the FTC identifying the telephone numbers of consumers who wish to prevent telemarketing calls. While inclusion on the Do Not Call Registry will not prevent all calls, such as those from political organizations, inclusion on the list greatly limits a telemarketer's ability to contact a particular phone number. All telemarketers are required to have the list for the areas in which they operate to prevent Do Not Call List members from being contacted. Telemarketers must subscribe to their desired area codes each year for access.
The Federal Registrar notice is available at: https://www.ftc.gov/system/files/documents/federal_register_notices/2016/08/frn_tsrfees_published.pdf.