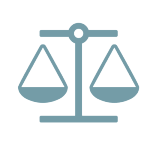 RESPA-Based Securities Claims Against Online Real Estate Database Survive
On April 19, 2019, a judge of the U.S. District Court for the Western District of Washington denied an online real estate database company's motion to dismiss a putative class action by investors alleging RESPA violations, finding that the second consolidated amended complaint contained enough particularized facts to support the investors' claims.
The plaintiff investors claimed that the company's co-marketing program—in which lenders and real estate agents share the cost of advertising on the company's database—amounted to a "kickback" in violation of Section 8 of RESPA.
The court previously granted the defendant's motion to dismiss based on the plaintiffs' failure to plead particularized facts which showed that the co-marketing program violated RESPA or that the company facilitated those alleged violations. Additionally, the court originally ruled that the program was permitted by RESPA Section 8(c)'s safe harbor provision—which allows "[a] payment to any person of a bona fide salary or compensation or other payment for goods or facilities actually furnished or for services actually performed"—because the lenders received advertising space in exchange for payment.
Denying the company's latest motion to dismiss, the court found that the most recent amended complaint satisfied the plaintiffs' burden by adding new factual allegations that: (i) describe how the co-marketing program pricing was allegedly "drastically more expensive for lenders than comparable product offers" by the company; (ii) allege that the price of the co-marketing pricing had no rational relationship to market value because the price was based on different criteria than other advertising the company sold directly to lenders; (iii) describe "how the co-marketing program allowed lenders to evade the 50% cap" that the company placed on the lender's share of the co-marketing cost; and (iv) provide additional details about alleged co-marketing overpayments. Further, the court found that these new facts allowed it to "draw a reasonable inference that the company designed the co-marketing program to allow lenders to pay more than fair market value for the advertising they received," and thus that the company's program allegedly fell outside of RESPA's safe harbor provision.