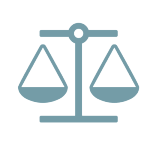 9th Circuit Finds Trust's Out-of-State Status Sufficient for Diversity Jurisdiction
The U.S. Court of Appeals for the Ninth Circuit recently affirmed a district court's exercise of diversity jurisdiction over an action stemming from the foreclosure of the plaintiff's property. The panel held that because the bank-trustee and the other defendants were not, like plaintiff, citizens of California, there was complete diversity, and the district court properly exercised diversity jurisdiction.
The plaintiff's loan was securitized and the deed of trust was assigned to the bank, which acted as trustee for a trust. Under the trust's pooling and servicing agreement, the bank was "given the power to hold the Trust's assets, sue in its own name, transact the Trust's business, terminate servicers, and engage in other necessary activities." In her complaint, the plaintiff asserted various causes of action under California law, including wrongful foreclosure against the bank and other defendants. After the case was removed to federal court, the district court dismissed one defendant from the action through a motion for judgment on the pleadings, and the remaining defendants moved for summary judgment. The district court granted the motion and entered final judgment for the defendants. Subsequently, the plaintiff filed her appeal.
On appeal, the plaintiff argued that the defendants failed to establish diversity jurisdiction because they were required to "demonstrate the citizenship of the Trust's investors, and could not simply rely on the citizenship of the [bank] as its trustee." As the court explained, "diversity jurisdiction exists where an action is between 'citizens of different States' and 'the matter in controversy exceeds the sum or value of $75,000, exclusive of interest and costs.'" Diversity jurisdiction "requires 'complete diversity' of citizenship, meaning that 'the citizenship of each plaintiff is diverse from the citizenship of each defendant.'" The court found, however, that the bank—the trustee—was sued in its own name, and the plaintiff's complaint did not reference the trust in the caption or in the complaint's list of defendants. Citing prior Supreme Court case law, the court concluded that because the bank was "sued in [its] own name, [its] citizenship is all that matters for diversity purposes . . . [and] a national bank . . . is a citizen of the State in which its main office, as set forth in its articles of association, is located." Because the bank's main office is in Virginia, it is a citizen of Virginia and the plaintiff is a citizen of California. Accordingly, "[t]he parties were . . . completely diverse, and the trial court properly exercised diversity jurisdiction over the action."