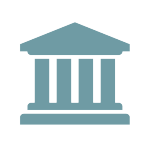 Regulation Z Screening and Training Requirements Do Not Apply to Loan Originators with Temporary Authority Under SAFE Act
The CFPB has issued a final interpretive rule, effective November 24, 2019, which states that an organization is not required to comply with certain screening and training requirements found in Regulation Z if the loan originator employee is authorized to act as a loan originator pursuant to temporary authority under the SAFE Act.
Pursuant to Regulation Z, organizations that employ individual loan originators not licensed and not required to be licensed must perform screening of the individuals and provide certain ongoing training. This final interpretive rule is based upon the CFPB's determination that Regulation Z is ambiguous as to whether the regulation's screening and training requirements apply to organizations employing individuals who have temporary authority to originate loans under EGRRCPA amendments to the SAFE Act.