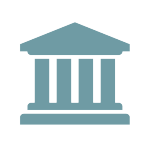 FDIC Analyzes Growth of Nonbank Lending in Latest FDIC Quarterly
The FDIC recently released its latest issue of the FDIC Quarterly, in which it published multiple reports analyzing the growth of nonbank lending since the 2008 financial crisis. The reports address, among other things, shifts in (i) lending from banks to nonbanks in different sectors; and (ii) mortgage origination and servicing from banks to nonbanks.
Bank and Nonbank Lending Over the Past 70 Years explains that while total lending in the U.S. has grown tremendously in the past 70 years, since the financial crisis, nonbanks have gained market share in residential mortgage and corporate lending. The article states that loan securitization is the primary cause of the shift from bank to nonbank lending. In other sectors, including commercial real estate, agricultural loans, and consumer credit, banks have retained most of their market share. The report notes that bank lending to nondepository financial institutions grew from approximately $50 billion in 2010 to $442 billion in 2019.
Trends in Mortgage Origination and Servicing: Nonbanks in the Post-Crisis Period examines the causes and risks associated with nonbank growth in mortgage origination and servicing. The authors attribute nonbank success to several factors including (i) litigation on crisis-era legacy portfolios at bank originators; (ii) aggressive nonbank expansion; (iii) nonbanks' technological innovation and mortgage-focused business models; (iv) large bank sales of crisis-era legacy servicing portfolios; and (v) changes to capital treatment of mortgage servicing assets.
Despite gaining the competitive advantage over banks, the authors state that nonbank originators and servicers are vulnerable to several risks, specifically explaining that the funding structure of these nonbanks is similar to that of the pre-crisis nonbanks that largely failed during the crisis due to funding and liquidity strains.