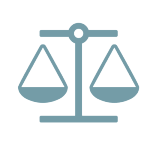 10th Circuit Affirms Jury Verdict Against Former Title Company Employees for Breach of Non-Compete and Non-Solicitation Provisions
On October 9, 2018, the Court of Appeals for the Tenth Circuit affirmed a jury verdict of over $2.7 million in compensatory damages against former title company employees who breached their employment agreements when they left their employer to create a new title company and solicited other employees.
The Court of Appeals affirmed the jury verdict from the district court trial awarding the plaintiff title company $1.725 million in compensatory damages against the former employees, as well as another $1 million in compensatory damages from the defendant title company created by the employee defendants, for total damages of $2.725 million. The Court of Appeals also affirmed the district court's decision to award the plaintiff $2.9 million in attorneys' fees.  The jury had awarded an additional $500,000 in punitive damages from the defendant title company, however, this award was not challenged on appeal.
As background, each of the individual defendants had entered into employment contracts with their former employer that included non-compete and non-solicitation clauses.  The non-compete clauses limited the employees' right to compete against their employer during their employment and for a period of one year after their employment ended.  The employment agreements also contained non-solicitation clauses that barred the employees from encouraging or inducing any employee to resign or assist any other employer in recruiting or hiring any employees from their former employer.
On appeal, the defendants raised a challenge to contract enforceability as well as standing and jury instruction challenges.  The Tenth Circuit Found the standing and jury instruction challenges to be either meritless or waived.  As to contract enforceability, the defendants primarily argued that the corporate stock purchase and merger of their employer with another entity invalidated their employment contracts. The Court of Appeals, however, found that the employment contracts were valid and that the surviving entity resulting from the merger was the successor-in-interest of the employment contracts.
The case is First American Title Insurance Company v. Northwest Title Insurance Agency, et al., No. 17-4086 (10th Cir. 2018), and is available here.