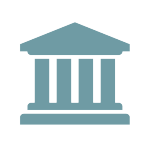 President Signs Bill Requiring VA to Update Appraisal Regulations and Guidance
On December 27, 2022, President Biden signed into law the Improving Access to the VA Home Loan Benefit Act of 2022 (the Act), which requires the VA to update regulations and guidance related to appraisal requirements for VA-guaranteed loans.
Within 90 days of the Act's enactment, the VA must submit recommendations for improving the delivery time of appraisals for VA-guaranteed loans to the Congressional Committees on Veterans' Affairs.
Additionally, within 180 days of enactment, the VA must update regulations or program requirements to clarify details regarding when an appraisal is required, how the appraisal is to be conducted, and who is eligible to conduct an appraisal for a VA-guaranteed loan. The Act requires the VA to consider making changes relating to: (i) certification requirements for appraisers, (ii) minimum property requirements, (iii) the process for selecting and reviewing comparable sales, (iv) quality control processes, (v) the Assisted Appraisal Processing Program, and (vi) the use of waivers or other alternatives to existing appraisal processes. The VA must also provide guidance for the use of desk top appraisals, particularly in situations where a desk top appraisal would provide cost savings for a borrower or a traditional appraisal would cause a delay substantial enough to jeopardize a borrower's ability to complete a transaction.