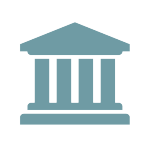 FHA Seeks Policy Changes to Prevent Discrimination in Property Valuations
As part of its commitment to strengthen safeguards against unlawful discrimination in residential property valuations, the FHA is considering adding guidance to the requirements for processing and documenting borrower-initiated Reconsideration of Valuation (ROV) requests. These changes to Handbook 4000.1, outlined in a proposed Mortgagee Letter titled Borrower Request for Review of Appraisal Results, would apply to FHA Single Family Title II Forward and Home Equity Conversion Mortgage Programs. The FHA is proposing these policy changes in response to the PAVE Action Plan's call for clear guidance to mortgagees regarding ROV processes.
The changes include:
The list of material deficiencies for which a second appraisal may be ordered will be expanded to include illegal bias or discrimination;
The underwriter will have responsibility to review the appraisal and ensure it is complete, accurate, and provides a credible analysis of the value of the property; and
The addition of a procedure by which borrower-initiated ROVs will be processed.
The FHA is accepting feedback on the proposed Mortgage Letter through February 2, 2023. Interested stakeholders are asked to download the Feedback Response Worksheet and email the completed worksheet to sffeedback@hud.gov with the subject line: Feedback for Draft Borrower Request for Review of Appraisal Results Draft ML.