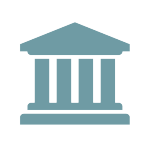 PPP Investigations and Enforcement Actions are Heating Up
The government has made fraud investigations and enforcement a priority for funds issued under the pandemic-related CARES Act, most notably regarding funds related to the Paycheck Protection Program. In December 2022, Congress issued a report detailing what it considered to be widespread fraud in the PPP.
Following public reports that many companies did not adequately screen PPP applications, Congress launched its investigation, finding that certain companies that originated only a third of PPP loans were responsible for over 60% of all suspicious loans originated. While this disproportionate number of suspicious loans does not indicate that these specific companies were inherently problematic, Congress found that the lack of enforcement systems invited bad actors to take advantage of the program. Congress found that lax oversight procedures enticed many companies to prioritize profits over procedure.
Congress made a variety of recommendations in its report, including:
The SBA OIG should continue to assess PPP-related fraud;
Particular emphasis in investigations should be given to the involvement of unregulated fintech entities in SBA programs and the current framework that allows for SBA lenders to delegate compliance-related responsibilities to third parties;
The SBA should establish and enforce clear guidelines for the lenders and service providers to perform due diligence regarding underwriting, fraud screening and suspicious activity reporting;
The SBA should investigate what Congress viewed as unethical behavior by lenders or third-party service providers during the PPP;
The Department of Justice should continue to prosecute PPP fraud.
With respect to the last point, the Department of Justice has been quite active in investigations and enforcement actions under the False Claims Act with respect to the PPP, and we expect this to continue. Most recently, the DOJ entered into a settlement with a California agricultural company to settle FCA allegations regarding false statements in PPP certifications. The DOJ has also entered into a settlement with a not-for-profit company regarding false statements about the not-for-profit's average monthly payroll, and entered its first settlement with a participating lender for allegedly approving a loan despite misstatements by the applicant that the lender knew or should have known about.
WBK recently issued a WBK Download on this topic, and continues to monitor PPP-related events.