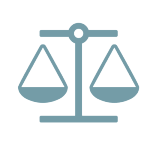 CA Agricultural Companies Agree to Settle PPP False Claims Act Suit
An owner and his four California agricultural companies recently agreed to settle, for approximately $600,000, False Claims Act (FCA) and Financial Institutions Reform, Recovery and Enforcement Act (FIRREA) violation allegations related to their Paycheck Protection Program (PPP) loan applications. This settlement with the Department of Justice (DOJ) resolves a whistleblower qui tam action filed in the Eastern District of California.
The owner and his companies allegedly inflated employee headcounts in their PPP submissions to receive excess PPP funds totaling approximately $1.8 million. It was alleged that the owner and his companies knowingly submitted false information in their PPP applications by including non-employee contract workers in the headcount.
The $1.8 million in excess PPP loan funds previously had been repaid by the owner, so the settlement includes only FCA damages and penalties at about $400,000 and FIRREA civil penalties at about $200,000.
The following agencies and offices were involved in this PPP fraud investigation: U.S. Attorney's Office for the Eastern District of California, the DOJ Civil Division's Commercial Litigation Branch, Fraud Section, the SBA's Office of General Counsel, and the SBA Office of Inspector General. The DOJ partners with other government agencies "to enhance efforts to combat and prevent pandemic-related fraud" as part of the COVID-19 Fraud Enforcement Task Force.