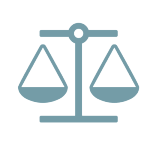 "Perceptible Delay" Insufficient to Plead the Use of ATDS
A federal judge in the Northern District of Ohio recently granted a motion to dismiss a plaintiff's Telephone Consumer Protection Act (TCPA) claims. Amongst other deficiencies, the judge found that the plaintiff's mere allegation of a "perceptible delay" was insufficient to plead the use of an Automated Telephone Dialing System (ATDS).
The plaintiff filed an amended complaint against the defendant claiming violations of the TCPA and certain state consumer protection laws. He alleged that he had registered his telephone number on the National Do-Not-Call Registry in November 2020, and that the defendant had collectively made multiple calls a week to that number between 2019 and 2022 using an ATDS. He also alleged that some of those calls had been transferred to live representatives after a "perceptible delay." The plaintiff did not make any factual allegations concerning the substance or purpose of those alleged calls.
Under the TCPA, it is unlawful to make any call using an ATDS or an artificial or prerecorded voice. The judge held that the plaintiff's allegation that an ATDS was used based on a perceptible delay was insufficient to state a claim. Aside from this factual allegation, the plaintiff had merely parroted the language of the statute. The plaintiff had not described any other aspect of the alleged calls that would have been based on his personal knowledge and experience, such as the robotic sound of the voice on the other line, or the lack of human response when attempting to converse with the voice.
The TCPA also prohibits telephone solicitations to numbers registered on the National Do-Not-Call Registry, and it creates a private right of action in persons who receive more than one telephone solicitation within a 12-month period. The judge found that the plaintiff had failed to allege that the defendant had made more than one call during the 12-month period. While the plaintiff alleged that he had registered his number on the National Do-Not-Call Registry in November 2020, he grouped the alleged calls between 2019 and 2022 together and failed to specify the number of calls for any given year. The plaintiff also failed to plead any facts about the substance of the calls to support any finding that they were for the purpose of solicitation.
Because the judge dismissed the plaintiff's TCPA claims with prejudice, the judge declined to exercise supplemental jurisdiction over the remaining state law claims.
The case is Katz v. CrossCountry Mortgage, LLC, No. 1:22-CV-00925-PAB (N.D. OH. November 15, 2022).