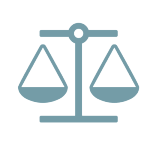 CFPB Issues Consent Order Against Mortgage Servicer for Failure to Provide CARES Act Protections to Borrowers
The CFPB recently issued a Consent Order alleging that a Respondent non-bank mortgage servicer violated the Consumer Financial Protection Act (CFPA), the Fair Credit Reporting Act (FCRA), and Regulation V by failing to implement CARES Act protections, misleading consumers, and inaccurately furnishing information to credit reporting agencies (CRAs). The Consent Order includes a $5.25 million civil money penalty against the mortgage servicer and requires the servicer to provide redress to affected consumers.
Under the CARES Act, borrowers with federally-backed mortgages who are experiencing financial hardship due directly, or indirectly, to the COVID-19 emergency are entitled to a forbearance of up to 180 days, with the ability to extend for another 180 days. The forbearance is available by request and does not require any documentation other than the borrower's attestation of financial hardship during the COVID-19 emergency. The CARES Act further provides that during such a forbearance no late fees or penalties can accrue on a borrower's account, and their mortgage status cannot be advanced into delinquency. Guidance from government agencies and government-sponsored enterprises provided additional related protections for borrowers.
In the Consent Order, the CFPB alleges that the mortgage servicer, whose portfolio contains nearly half a million federally-backed mortgages, failed to implement various financial hardship protections under the CARES Act and related guidance. The Order outlines material representations the servicer allegedly made that were likely to mislead reasonable consumers in connection with COVID-19 forbearances, therefore committing deceptive acts and practices in violation of the CFPA.
The Order also alleges FCRA violations for improperly furnishing forbearance-related information to CRAs, furnishing consumer information the servicer knew or had reasonable cause to believe was inaccurate, and failing to promptly correct and update furnished information related to forbearances.
Additionally, the Order asserts violations of Regulation V for the servicer's alleged failure to update, establish, and implement reasonable written policies and procedures regarding the accuracy and integrity of the information it furnished to CRAs related to the CARES Act and FCRA protections.
The Order imposes a civil money penalty of $5.25 million to be deposited in the CFPB's Civil Penalty Fund and requires the servicer to take certain affirmative actions to repair its alleged faulty practices, including a requirement to refund any late fees paid by affected consumers.