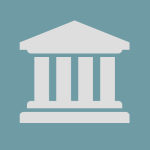 PA's Revised Uniform Fiduciary Access to Digital Assets Act Takes Effect on January 19, 2021
Pennsylvania's Revised Uniform Fiduciary Access to Digital Assets Act will become effective on January 19, 2021. The Act, which was signed into law in July 2020, provides the authority for certain categories of fiduciaries to access a deceased individual's digital assets or electronic communications, and creates a framework for disclosure of an individual's digital assets and electronic communications. Notably, the Act does not apply to a digital asset of an employer used by an employee in the ordinary course of the employer's business.
Under the law, a digital asset is defined as electronic records in which an individual user has a right or interest and does not include underlying assets or liabilities unless the asset or liability is itself an electronic record. The law applies to fiduciaries acting under a will or power of attorney, personal representatives acting for a decedent, persons engaged in proceedings to become guardians of an estate, and trustees of an estate if the user was a Pennsylvania resident at the time of death. These categories of representatives are given authority to access and administer digital assets if expressly given consent to do so.
The law recognizes that some digital service providers offer online tools to users permitting them to direct a digital asset custodian to disclose or not disclose some or all of a user's digital assets, including electronic communications. If such an online tool has not been used by a user, that same user may direct, in a will, trust, power of attorney or other record, the allowance or prohibition of disclosure to a fiduciary of some or all of the user's digital assets. In the absence of either the use of an online tool or express direction, the terms of service the user had with their digital asset custodian — defined as the entity that carries, maintains, processes, receives or stores a digital asset of a user — will be applicable.
Other procedures for disclosing digital assets are also provided and include provisions allowing the custodian to grant a fiduciary the authority for varying degrees of access to and disposition of a user's account.