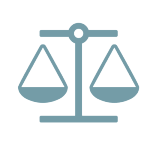 CFPB Brings Enforcement Action and Proposed Judgement Against Home Security Company
Earlier this month, the CFPB along with the Arkansas Attorney General, filed a complaint against a Utah-based security company, seeking injunctive relief, monetary relief and civil penalties over allegations that the company inappropriately accessed and utilized consumer credit information in violation of the FCRA. In its complaint filed in the Eastern District of Arkansas, the CFPB outlines the basis for its jurisdiction over the defendant company, citing that the defendant not only conducted door-to-door sales calls in Arizona, but throughout the country. Defendant has admitted the facts necessary for the Court to establish jurisdiction over both it and this matter.
As detailed in the complaint, the defendant engaged in risk-based pricing, without alerting consumers to this practice as required under 12 C.F.R. § 1022. 73(a), as well as in violation of FCRA and Regulation V. Specifically, the defendant would use consumer credit scores to determine the cost of activating their home security systems, without first alerting consumers to this practice.
Although the defendant has not admitted any wrongdoing, it has agreed to the CFPB's proposed stipulated final judgement, requiring it to submit a plan for how it will comply with the Risk-Based Pricing Rule, as well as pay up to $600,000 in monetary penalties. The Court has not yet entered this proposed stipulated final judgement.