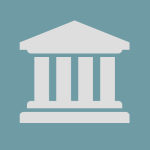 Oregon Allows For Mandatory Implicit Bias Instruction for Mortgage Originators
Oregon recently enacted a law allowing the Director of the Department of Consumer and Business Services to mandate additional educational requirements for mortgage loan originators on the topics of implicit bias and racial bias. The Director may require additional instruction on these topics for both applicants for a mortgage loan originator's license and for already-licensed mortgage loan originators.
The law does not take effect until January 1, 2022. It does not mandate that the Director must require instruction on these topics—only that the Director "may" require such instruction. Furthermore, the law does not specify a minimum number of hours of instruction on these topics or how the instruction should be delivered. Because so much of the implementation of this instruction is left to the Director's discretion, it is not currently clear what effect, if any, this law will have on mortgage loan originators. As the effective date of the law approaches, WBK will continue to report any developments.