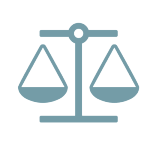 OCC Fines Bank $250 Million over Home Loss Mitigation Program and Violation of Prior Consent Order
The Office of the Comptroller of the Currency (OCC) recently announced a consent order requiring a large national bank to pay a $250 million fine, based on alleged flaws in the bank's home loan loss mitigation program, and unsatisfactory compliance risk management and customer remediation required by a prior consent order issued by the OCC in 2018. The 2018 consent order identified deficiencies in the bank's compliance risk management program, and inappropriate or excessive fees related to how the bank charged borrowers for mortgage interest rate-lock extensions and force-placed insurance for auto loans.
The OCC also issued a cease-and-desist order that requires the bank to make significant improvements to its loss mitigation program. Among other provisions, the order restricts the bank from acquiring certain new residential mortgage servicing rights from third parties until the termination of the consent order, unless otherwise modified by the OCC.
The bank has neither admitted nor denied any wrongdoing.