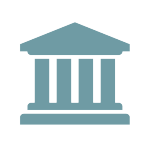 Online Lending Company Pays $3.85M for Loan Servicing Violations
An online lending company paid the FTC $3.85 million to settle allegations that its loan servicing practices violated the FTC Act, the Telemarketing Sales Rule (TSR), and the Electronic Funds Transfer Act (EFTA).
The online lending company used, among other things, telemarketing to originate unsecured personal loans ranging from $1,000 to $35,000 to consumers throughout the United States. According to the FTC complaint, the company engaged in a pattern of deceptive and unfair conduct regarding consumer payments and payment information, including, among other things, failure to timely apply paper payments, charging payments that consumers did not authorize, falsely reporting borrower defaults and deficiencies to credit reporting agencies, and collecting or attempting to collect additional payments from consumers who already paid the quoted payoff amounts on their loans. The FTC also alleged the company falsely advertised that it would accept payments by credit or debit cards when in fact the company rejected these forms of payments. Additionally, the FTC alleged that the company took payments by remotely-created checks and required borrowers to agree to recurring automatic debits of their bank accounts as a condition of obtaining a loan, which are express violations of the TSR and EFTA respectively.
The stipulated order includes equitable monetary relief in the amount of $3.85 million. The order also permanently prohibits the company from, among other things, making further misrepresentations regarding methods of payments, payoff amounts, and when payments will be applied, failing to timely credit consumer payments, and from unfair billing practices. Moreover, the order requires the company, among other things:
To submit a compliance report one year after entry of the order describing, among other things, how the company is in compliance with each section of the order;
To create certain records for 10 years after entry of the order, and retain each such record for 5 years, concerning compliance with the order; and
To submit, within 14 days of a written request from the Commission, additional compliance reports or other requested information.