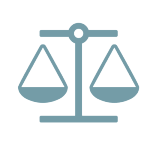 5th Circuit Affirms Dismissal of Disparate Impact Claims Due to Insufficient Pleading
On April 9, 2019, the U.S. Court of Appeals for the Fifth Circuit affirmed a district court's dismissal of Fair Housing Act disparate impact claims, holding that the plaintiffs failed to allege facts sufficient to provide the robust causation necessary for an actionable disparate impact claim. This holding appears to be consistent with the Supreme Court's landmark 2015 decision in Texas Department of Housing and Community Affairs v. Inclusive Communities Project Inc., in which the court held that "private policies are not contrary to the disparate-impact requirement unless they are artificial, arbitrary, and unnecessary barriers."
A fair-housing-focused nonprofit organization brought suit against the owners of various apartment complexes that declined to participate in the federal Section 8 Housing Choice Voucher Program, which provides federal rent subsidies for low-income tenants. Although landlord participation in Section 8 is voluntary, the users of those vouchers are disproportionately members of racial minorities. The organization alleged that the defendants instituted a general policy not to rent units in 'White non-Hispanic areas" to voucher recipients.
Relying on the 2015 Inclusive Communities case, which stated that the Fair Housing Act can prohibit housing policies that disproportionately affect minority groups, the organization argued that Black persons are disproportionately and adversely impacted by Defendants' "no vouchers" policy, and thus, the owners' policy should be prohibited. The court disagreed and held that the district court did not err in determining that the allegations in ICP's complaint were not enough to state an actionable claim for disparate impact. The court reiterated that, under these circumstances, to state a claim for disparate treatment under 42 U.S.C. § 3604(a), "the plaintiff must allege facts supporting a prima facie case of (1) membership in protected class, (2) that the plaintiff applied and was qualified to rent or purchase housing; (3) that the plaintiff was rejected, and (4) that the housing thereafter remained open to similarly situated applicants after the plaintiff was rejected." Additionally, once a prima facie case is alleged, a defendant may offer up a "legitimate, non-discriminatory reason for the rejection," which the plaintiff may then rebut "by showing it is a pretext for discrimination."
The court stated that the organization's allegations of disparate treatment were "vague and conclusory," and the apartment owners' "presumed awareness that the voucher population" in the area is disproportionately black is not enough to state a claim or create factual support to equate the owners' "no voucher tenants" policy with a "no black tenants" policy. Thus, the court affirmed the district court's dismissal of the claims without prejudice.