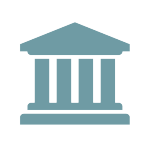 OCC Issues Notification Regarding Civil Money Penalty Inflation Adjustments
On December 27, 2018, the OCC announced changes to the maximum amount of each civil money penalty (CMP) assessed against national banks and federal savings associations by the OCC for various violations occurring on or after November 2, 2015.  The adjustments took effect on January 1, 2019, according to a Federal Register notice.  Each year, federal agencies must adjust their maximum CMPs by using a multiplier provided by the Office of Management and Budget.  The inflation adjustment multiplier for 2019 is 1.02522.  Maximum CMP amounts are provided in the Federal Register notice for Tier 1, Tier 2, and Tier 3 violations of, among others, the National Bank Act, reporting requirements, Federal Reserve Act, and the Change in Bank Control Act.
The Federal Register notice can be found here.