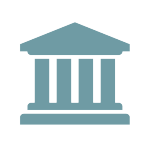 Federal Agencies Finalize Rules Expanding Number of Institutions Qualifying for 18-Month Exam Cycle
On December 21, 2018, the OCC, the Federal Reserve Board, and the FDIC announced their issuance of final rules adopting, without change, interim final rules that had immediately increased the number of insured depository institutions (IDIs) and U.S. branches and agencies of foreign banks eligible for an 18-month (not 12-month) on-site examination cycle.
WBK's previous summary of the interim final rules may be found here.  Both the interim final rules and final rules implement Section 210 of the Economic Growth, Regulatory Relief, and Consumer Protection Act, which was enacted on May 24, 2018.
The final rules are effective January 28, 2019.
The full text of the final rules may be found here.