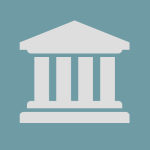 NYDFS Issues FAQs on Section 9-x's Servicing and Forbearance Requirements
The New York Department of Financial Services (NYDFS) recently issued a set of Frequently Asked Questions (FAQs) relating to the recently enacted Section 9-x of the New York Banking Law (Section 9-x), which went into effect on June 17, 2020, to clarify some of the servicing requirements under Section 9-x.
By way of background, on June 17, 2020, Governor Andrew Cuomo signed into law SB 8243C and SB 8428, which created Section 9-x. The new Section 9-x requires New York regulated banking institutions and New York regulated mortgage servicers to make available applications for forbearance of any payment due on certain residential mortgages to qualified borrowers for their primary residence located in New York. Note Section 9-x does not apply to and does not affect mortgage loans made, insured, purchased or securitized by any agency or instrumentality of the United States, any GSE, or a federal home loan bank, or the rights and obligations of any lender, issuer, servicer or trustee of such obligations, including servicers for GNMA.
Section 9-x's forbearance program is generally available during the "covered period"—i.e., between March 7, 2020, and the date on which the New York COVID-19 pandemic-related restrictions generally end in the borrower's county of residence. Further, to make an application, qualified borrowers, among other things, must: (i) demonstrate a financial hardship as a result of COVID-19 during the covered period, and (ii) be in arrears, be on a trial period plan, or have applied for loss mitigation during the covered period. Qualified borrowers will be granted forbearance of all monthly payments for a period of up to 180 days, to be extended for up to an additional 180 days provided that the borrower demonstrates continued financial hardship.
In the FAQs, the NYDFS clarifies and provides guidance on, among others, the following issues related to Section 9-x's servicing requirements:
States that Section 9-x does not establish specific criteria for demonstrating financial hardship as a result of the COVID-19 pandemic, and that "it is up to each institution to establish such standards and to apply them in light of its knowledge of the individual borrower";
Explains that, although Section 9-x does not apply to vacation homes, investment properties, or other properties that are not the borrower's primary residence, regulated institutions are not prohibited from offering forbearance relief options to borrowers in connection with such properties;
Clarifies that Section 9-x is not limited to borrowers whose payments were current at the onset of the COVID-19 pandemic;
Notes that regulated institutions are not required to request documents from borrowers in advance of granting the forbearance;
States that regulated institutions, under certain circumstances, are not prohibited from granting a forbearance less than 180 days;
Clarifies that the forbearance program under Section 9-x is an extension of the prior forbearance program under Executive Order 202.9 of 2020 and, therefore, regulated institutions can use the date a forbearance was granted pursuant to the Executive Order as the date a forbearance began under Section 9-x if the borrower requests an extension of the forbearance under Section 9-x;
Emphasizes the three repayment options available under Section 9-x at the end of the forbearance, as well as the prohibition against capitalizing the interest due as part of each monthly forborne payment and charging interest on that capitalized amount; and
Provides examples of various repayment options under Section 9-x.