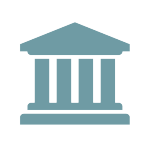 FHA Announces Additional Temporary COVID-19 Guidance
HUD recently issued Mortgagee Letter 2020-24 (ML 2020-24), which announces temporary updates to the FHA's income requirements for self-employed borrowers and borrowers who rely on the receipt of rental income to qualify for an FHA-insured mortgage. ML 2020-24 also clarifies guidance for servicing 203(k) rehabilitation escrow accounts for borrowers who are in a COVID-19 related mortgage payment forbearance.
The verification of business operations for self-employed borrowers and the rental income guidance is effective for case numbers assigned on or after August 12, 2020, through November 30, 2020. This effective date supersedes the effective date previously announced for such guidance in Mortgagee Letter 2020-23. Further, the administration of the 203(k) rehabilitation escrow guidance is effective immediately for open escrow accounts through November 30, 2020.
With respect to the FHA's self-employment income policy, ML 2020-24 requires mortgagees relying on self-employment income to verify the existence of the borrower's business within 10 calendar days prior to the date of the note to confirm that the borrower's business is open and operating.
ML 2020-24 also adds new calculation and verification requirements regarding the use of rental income. Specifically, if a borrower is qualifying for an FHA-insured loan utilizing rental income, for each property generating rental income, the mortgagee must either: (i) reduce the effective income associated with the calculation of rental income by 25%, or (ii) verify six months PITI reserves (for borrowers applying for forward mortgages), or (iii) verify that the borrower has received the prior two months rental payments based on the borrower's bank statements (for borrowers with a history of rental income).
In addition, ML 2020-24 provides for temporary flexibility to the rules governing the administration of 203(k) rehabilitation escrow accounts in cases where the work is not completed within the specified rehabilitation period to permit approval of extension requests and further releases of funds if the borrower is in forbearance due to the impacts of COVID-19. Typically, a mortgagee may refuse to grant such extensions and releases if mortgage payments are not current or the mortgage is in default, respectively.
HUD also recently issued Mortgagee Letter 2020-25. This Mortgagee Letter extends the interim procedures provided for in Mortgagee Letter 2020-15, which address site access issues for Section 232 FHA insured healthcare facilities.