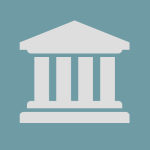 NY Passes Foreclosure Abuse Prevention Act
Recently, New York Governor Kathy Hochul signed Assembly Bill 7737B, which will disallow lenders and servicers conducting business in New York from unilaterally waiving, postponing, canceling, tolling, or otherwise providing an extension to a foreclosure action, and thereby restarting the statute of limitations for the underlying action. Mortgage lenders and servicers routinely halt foreclosure actions for the purpose of offering homeowners loss mitigation opportunities, but with the passing of this bill, lenders and servicers will no longer be incentivized to provide that option when not required.
This bill is seen as a direct response to the New York Court of Appeals (New York's highest court) case Freedom Mortgage v. Engel, which held that "where the maturity of the debt has been validly accelerated by commencement of a foreclosure action, [a] noteholder's voluntary withdrawal of that action revokes the election to accelerate, absent the noteholder's contemporaneous statement to the contrary."
The new law went into effect on December 30, 2022, and it applies to all actions commenced on a note secured by a mortgage on real property on which a final judgement of foreclosure and sale has not been enforced.