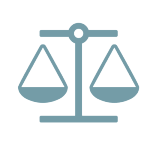 Federal District Court Grants Injunction in Loan Officer Poaching Case
Recently, the District Court for the Northern District of Illinois issued a preliminary injunction against a nationwide mortgage lender requested by its competitor, a California-based mortgage lender, seeking to bar the use of information taken by six recently hired employees. The competitor asserts that these employees, former loan officers, accessed, downloaded, and appropriated documents and data containing client contact information—actions aided and abetted by the nationwide mortgage company, in violation of federal and Illinois trade-secret and contract law. The employees argued that their employment agreements permitted them to access the information because the competitor's attempt to restrict access through amendments were not operative—failing to supersede earlier agreements that permitted such access.
The District Judge granted the competitor's motion for a preliminary injunction, finding that it has a "likelihood of success" on the merits of its case. The court reasoned that the competitor would succeed in demonstrating that the employees and their new employer "misappropriated" trade secrets in the form of client information stored on the competitor's servers. The court also held that the competitor would be likely to succeed on its breach of contract claim under Illinois contract law because the agreements the employees relied on in contending that they were permitted to access such information would be superseded by the competitor's latest employment agreement.
However, the District Judge denied the competitor's request to include a nationwide ban prohibiting the nationwide mortgage lender from enticing, encouraging or rewarding any current or former employee of its competitor to violate their contractual or fiduciary obligations. The Judge found this "proposed nationwide no-solicitation bar" improper as "vague, overboard, and detached from the localized claims made in this case."