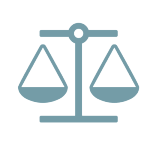 NY Federal Court Allows OD Fee Case to Move Forward
The U.S. District Court for the Northern District of New York (NDNY) recently denied a bank's motion to dismiss a breach of contract claim in connection with an accountholder's allegation that the bank improperly assessed and collected overdraft fees multiple times for the same item, allowing the putative class action to move forward despite dismissing the accountholder's other claims.
The accountholder alleges that his account agreement with the bank allows overdraft fees to be charged only once per "item," and that by charging a fee for an original request for payment as well as an additional fee each time that payment was re-presented, the bank breached the terms of the account agreement. The bank argues that multiple overdraft fees were authorized under the agreement because each time a payment is re-presented, it is considered a new "item" under the agreement.
In evaluating the bank's motion to dismiss the breach of contract claim, the district court looked to another recent NDNY decision brought by different accountholders concerning the same contract. In that decision, the court found that, because the terms of the account agreement were ambiguous and each party's interpretation of the agreement was reasonable, dismissal of the breach of contract claim was not proper. The court in this case aligned with that decision, denying the bank's motion to dismiss the breach of contract claim.
However, the court granted the bank's motion to dismiss a claim for a breach of the implied covenant of good faith and fair dealing because the accountholder relied on the same facts to allege the breach of the express terms of the contract. The court also dismissed the accountholder's claim for unjust enrichment on the grounds that such a claim requires a dispute as to whether there was a valid and enforceable contract between the parties, which the accountholder failed to allege (and the bank did not raise). A fourth claim brought under a provision of New York's General Business Law prohibiting "deceptive acts or practices . . . in the furnishing of any service in [New York]" was also dismissed; the court found that the accountholder, who is a resident of Florida, did not allege sufficient connections to New York to meet the law's territorial requirement.