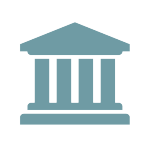 CFPB Publishes Updated Guide on Filing Instructions for HMDA Data Collected
The CFPB recently published its Filing Instructions Guide for HMDA data collected in 2023 that must be reported in 2024. The Filing Instructions Guide is a compilation of resources to assist companies in filing HMDA data that they will collect and submit to the CFPB. Among other things, the Filing Instructions Guide provides information for data specifications and file specifications. The guide states that there are no significant changes to the submission process and that the required data fields to be collected and reported have not changed.
Additionally, the CFPB has also provided a Supplemental Guide for Quarterly Filers. This is a resource for companies that will be reporting quarterly data to the CFPB.