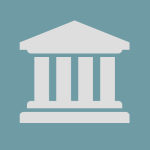 NY DFS Announces Regulations to Combat Deceitful Practices in the Title Insurance Industry
The New York Department of Financial Services has implemented regulations for the title insurance industry in order to eliminate deceitful practices towards consumers that result in higher premiums and closing costs in violations of New York Insurance Laws.
The Department of Financial Services (DFS) has been attempting to crack down on the alleged dishonest practices since investigations into the title insurance industry revealed that a number of title insurance companies and agents have given millions of dollars each year on meals, entertainment, gifts, vacations and more for attorneys and other real estate professionals involved in the purchase of title insurance to induce title insurance business.  The DFS claimed that these inducements were subsequently charged to consumers under the guise of marketing costs.  The DFS also found that certain title insurance agents and companies marked up ancillary charges excessively and failed to disclose fees to consumers before closing.  As a result of these findings, and in order to provide clarification to consumers as to what they are paying for during the closing process, the DFS adopted two new regulations.
The new regulations: provide guidelines for expenses that may and may not be charged to consumers, make clear that there does not need to be a direct quid pro quo for business in order for anti-inducement statutes to apply, limit fees that may be charged at closing, require that title insurance companies and agents who use affiliated businesses also actively compete in the marketplace to obtain title insurance business from sources outside of the affiliate, and clarify the disclosures that must be made to consumers prior to closing, among other things.
The general provisions of the new regulations take effect immediately, and the provisions regarding rates, expenses, and charges take effect as of December 18, 2017.
For more information, the final regulations can be found here:
http://www.dfs.ny.gov/insurance/r_finala/2017/rf_consolidated_txt.pdf.