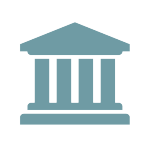 CFPB Updates Mortgage Servicing Implementation Materials
CFPB has published an updated Executive Summary of the 2016 Mortgage Servicing Rule and the Small Entity Compliance Guide (Version 3.0) (Guide) incorporating changes made by the October 4, 2017 interim final rule.
The October 2017 Interim Final Rule clarifies the obligations for servicers to provide the early intervention written notice if the borrower has invoked the cease communication protection under the Fair Debt Collection Practices Act (FDCPA).
The CFPB published a final rule in July 2017 making technical corrections to the 2016 Mortgage Servicing Rule (referred to as the July 2017 Final Rule). The July 2017 Final Rule clarifies the effective date for modifications to the sample notices provided in appendix H-30 and commentary related to periodic statements for certain borrowers in bankruptcy.
Miscellaneous administrative changes were also made.