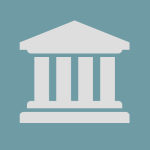 NY Department of Financial Services Adopts Final Regulations for Reverse Mortgages
The New York Department of Financial Services (NYDFS) recently published the final reverse mortgage regulations (Final Regulations) implementing Assembly Bill 5626's reverse mortgage requirements. The Final Regulations became effective on July 29, 2020. WBK previously covered the NYDFS's reverse mortgage regulations that were adopted on an emergency basis (Emergency Regulations) here.
The Final Regulations apply to FHA-insured home equity conversion mortgage (HECM) loans made under section 280-b of the New York Real Property Law (NYRPL) and proprietary reverse mortgage loans made under sections 280 and 280-a of the NYRPL.
The Final Regulations differ from the Emergency Regulations, in part, by:
Providing a compliance transition period provision that states that notwithstanding any other applicable federal or state law or rule for 120 days including and following March 5, 2020, mortgagees either originating or servicing RPL 280-b loans will not be in violation if they comply with the Part 79 of Title 3 of the New York Codes, Rules and Regulations (NYCRR) that was in effect prior to March 5, 2020;
Removing the specification of servicing fees, and in the published commentary, the NYDFS indicates that the fee limits under the NYDFS' mortgage servicing regulations under Part 419 of Title 3 of NYCRR also will apply to reverse mortgages;
Revising the property charges set aside account requirements to state that such set aside accounts may include all or some of the items defined as property charges under Part 79 of Title 3 of NYCRR;
Removing the requirement for a letter of credit for lenders making private reverse mortgage loans that are fully funded at closing;
Giving eligible surviving non-borrowing spouses the right to remain in the property for their lifetime after the borrower's death;
In the case of repairs, removing the term "structural integrity" and replacing it with the concept of "reasonably similar condition, state and repair" but providing that such is relevant only to the extent that such condition, state, or repair threatens to materially damage the property or its market value (note the Final Regulations also add a new requirement that mortgagees must have written policies and procedures in place to allow for the appeal of any determination made in accordance with the Final Regulations);
Revising the "counseling affidavit" requirement to a "counseling acknowledgement" requirement and providing that a HUD Certificate of HECM Counseling, or a reasonable equivalent for non-HECM loans, is sufficient to meet this requirement;
Defining maturity events in a manner more consistent with federal HECM regulations; and
Providing that the mortgagee may advance funds necessary to pay for property insurance premiums or real estate taxes under the following circumstances:

The borrower's payment of such property charges is already more than 30 days overdue;

The reverse mortgage loan has already been called due and payable; or

A set aside account has been established and the taxing jurisdiction offers a discount for disbursements on a lump sum annual basis or imposes an additional charge or fee for installment disbursements and the mortgagee has chosen to take advantage of the discount for the borrower or avoid the additional charge or fee for installments.