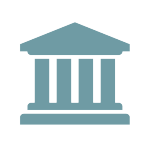 HUD Issues Final Rule Repealing 2015 AFFH Rule
HUD recently issued a final rule that repeals the 2015 Affirmatively Furthering Fair Housing (AFFH) rule and reverts the definition of AFFH to its "original understanding."
Since its inception in 1968, the Federal Housing Act (FHA) has required grantees to certify that they are AFFH. In 2015, a detailed definition was issued along with the requirement for grantees to submit an Assessment of Fair Housing (AFH). Submitting an AFH required grantees to analyze their jurisdiction's zoning and land use laws, plus other data, policies, and public services that were connected to housing. It was criticized for being difficult and complicated, and for "assault[ing] local decision making." HUD requested comments on proposed amendments to the 2015 AFFH rule in January 2020. See WBK's previous article on the proposed amendments here.
The President reviewed the proposed rule and asked HUD to do more "to empower local communities and to reduce the regulatory burden of providing unnecessary data to HUD." This final rule, the result of that request, repeals the 2015 AFFH rule.
The rule requires a grantee to certify that it is AFFH is based upon how "affirmatively further" and "fair housing" are defined. "Affirmatively further" is defined, using the "Ordinary-Meaning Canon," as taking "some active step to provide fair housing." "Fair housing" is defined, based on legislative intent, as encompassing non-discrimination (on the basis of race, color, religion, national origin, sex, handicap, or familial status) and the goals of increasing the supply of "affordable housing" and making "decent, safe, and sanitary housing" possible for every American.
Thus, under the new rule, AFFH certification is "a general commitment that grantees will use the fund to take active steps to promote fair housing." HUD will deem AFFH certifications sufficient if a grantee "took any action during the relevant period rationally related to promoting fair housing."
Because the AFFH rule has already been the subject of public debate, the Secretary of HUD waived the HUD policy requiring notice-and-comment rulemaking procedures for matters that are otherwise exempt from the APA, including matters, like this one, that are related to grants.
This rule will be effective 30 days after publication in the Federal Register.