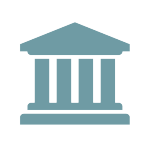 NLRB Decision Rules Employer's Arbitration Requirement in Employment Application Unlawful
The National Labor Relations Board recently released a Decision and Order finding that a financial services company's mandatory arbitration agreement that restricted prospective employees' rights under the National Labor Relations Act (NLRA) unlawfully restricts those rights using Board processes. The Decision addresses the second of two legal issues that first arose in the same case in 2015.
The first legal issue from the case, as to whether the same arbitration agreement could be enforced if it required employees to waive rights to maintain class or collective actions, was ultimately appealed to the United States Supreme Court. There, the Court rejected the NLRB's decision and found class action waivers enforceable, as WBK wrote about here.
From 2007 to 2009, the employer required employment applicants to be bound by an arbitration agreement. The agreement required acceptance of arbitration as the exclusive remedy for claims against the employer arising from the employment, and to effectively waive rights to pursue legal remedies in state or federal courts, substituting arbitration instead. The agreement only allowed that it would not be construed to require arbitration if doing so was prohibited by law.
In 2017, the Board issued another decision (Boeing, 365 NLRB No. 154) in which three categories of "work rules" were identified, each one requiring the Board to evaluate work rules while striking a balance between the business justifications for those rules against the effects of those rules on employees' rights under the NLRA. "Category 3" rules are those that the Board designates as unlawful because they "would prohibit or limit NLRA-protected conduct, and the adverse impact on NLRA rights is not outweighed by justifications" for the rule.
Here, the Board found that the company's arbitration agreement interferes with the prospective employees' rights, and is a "Category 3" limitation under the NLRA. The agreement could reasonably be construed by employees as restricting their rights to file charges with the NLRB and there is no legitimate justification that outweighs the adverse impact of that limitation on an employee's rights under the NLRA.
With respect to the provision excluding arbitration when doing so would be prohibited by law, the Board found this language to be too vague to "salvage" the agreement. According to the Board, applicants are required by this provision to have the expertise to reach a legal conclusion about when arbitration of their claims is prohibited by law. The Board found this language too vague and ambiguous as to an employees' possible claims that an NLRA violation has occurred.