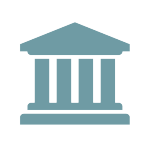 Former Bank CEO Hit with $17.5M OCC CMP, Other Execs Face Enforcement
In a recently published OCC consent order, a former CEO for a large bank agreed to pay a $17.5M civil money penalty and to be subject to an order of prohibition due to his alleged role in the bank's unlawful sales practices.
The former CEO previously forfeited approximately $70 million by relinquishing his 2016 salary, bonus, equity awards, and incentive compensation, in connection with the same subject matter. In addition to these forfeitures, the consent order now imposes $17.5 million in civil money penalties on the former CEO for his alleged failure to properly supervise and prevent a division of the bank from engaging in unlawful sales practices that included the creation of unauthorized consumer accounts. The former CEO also agreed to an order of prohibition that prevents him from participating in a variety of banking-related activities.
In addition to the former CEO, the bank's former Chief Risk Officer and former Chief Administrative Officer agreed to consent orders with the OCC. In those cases, the OCC imposed civil money penalties of $1.25 million and $2.25 million, respectively.
The OCC also published a Notice of Charges against five additional former Bank executives for their role in the same unlawful practices. The OCC is seeking a total of $37.5 million in civil money penalties against those five former executives.