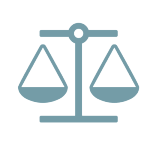 Ninth Circuit Reinstates Lawsuit Against Employer for FCRA Violations
The Ninth Circuit Court of Appeals recently reversed a lower court's dismissal of an employee's lawsuit against an employer for violations of the Fair Credit Reporting Act ("FCRA") regarding the disclosure to a consumer/job applicant that a prospective employer may use the applicant's credit report in making a hiring decision. Specifically, § 1681b(b)(2)(A) of the FCRA states that a consumer credit report may not be procured for employment purposes unless a written disclosure is provided to the prospective employee in a document that consists solely of the disclosure that a consumer report may be obtained for employment screening purposes.
As background, the plaintiff/job applicant received a document labeled "Pre-employment Disclosure Release" informing him that his credit report could be obtained and used as part of the hiring decision. However, the same document also required the applicant to waive his right to sue the prospective employer for violations of the FCRA in obtaining the credit report. Plaintiff filed a putative class action lawsuit on behalf of himself and anyone whose consumer report was obtained by this employer after receiving a disclosure allegedly in violation of § 1681b(B)(2)(A).
The Ninth Circuit noted that the question of whether a prospective employer can satisfy FCRA requirements by providing a disclosure in a document that also includes a liability waiver was one of first impression. The court held that: 1) an employer violates the FCRA when it procures a consumer credit report after including a liability waiver in the same document as the statutorily mandated disclosure, and 2) an employer willfully violates the FCRA when it includes terms in addition to the disclosure before procuring a consumer report or causing one to be procured. Here, the addition of the liability waiver was found to have run afoul of the clear language of the FCRA prohibiting the inclusion any other requirements apart from the disclosure.
The court relied on the ordinary meaning of the word "solely" and ruled that the employer violated the law when it added the liability waiver. The court further explained that the inclusion of any other requirements apart from the disclosure was such a plain violation of the law that it rendered the violation a willful one.
A violation of the FCRA section at issue in this case could entitle the plaintiff to recover statutory damages ranging from $100 to $1,000, punitive damages, attorneys' fees and costs. The Ninth Circuit's decision underscores the importance to employers of wording pre-employment disclosure forms with strict adherence to the precise language of the FCRA requirements governing the procurement of consumer credit reports.
The Ninth Circuit's opinion can be viewed here: https://cdn.ca9.uscourts.gov/datastore/opinions/2017/01/20/14-17186.pdf.
Weiner Brodsky Kider PC regularly represents clients in litigation and regulatory compliance matters involving the Fair Credit Reporting Act.