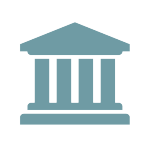 HUD Fails to Follow Department Clearance Protocols for FHA Programs, Policies and Operations
On January 25, 2017, the Office of the Inspector General ("OIG") for the U.S. Department of Housing and Urban Development ("HUD") published an audit report regarding whether HUD followed the proper requirements and procedures when implementing changes to FHA single-family programs, policies, and operations. The audit was based on an OIG preaudit analysis that noted potential violations of department clearance requirements for three documents. The audit report concluded that HUD failed to follow required departmental clearance procedures when implementing changes to FHA programs.
Specifically, the audit found that HUD's Office of Single Family Housing did not pursue required departmental clearance and posted draft documents or directives in final form before obtaining departmental clearance. Moreover, when clearance was pursued, HUD did not consistently ensure that key officials reviewed the documents before issuance because HUD lacked adequate controls over the directives process. The audit determined that HUD failed to implement comprehensible and updated guidance for directives and did not adequately monitor its clearance tracking system. The lack of clearly understandable guidance resulted in significant policy information being distributed without proper review and clearance, undermined the intent and integrity of the process, and effectively bypassed the required review by other HUD offices, including the OIG. The audit also found that the risk of issuing incorrect or inconsistent information was increased, which could result in significant financial losses or other inadvertent consequences.
As a result of the audit report, the OIG recommended that HUD: (1) pursue departmental clearance for the identified 13 documents and policies that did not go through required departmental clearance and recall any documents that cannot be appropriately cleared; (2) update the clearance tracking system to include missing concurrence forms; (3) ensure appropriate concurrence forms were obtained and documented for directives issued by other HUD program offices; and (4) implement controls, update policies and provide training to ensure that directives are reviewed and documented.
A copy of the audit report is available here: https://www.hudoig.gov/reports-publications/audit-reports/hud-failed-follow-departmental-clearance-protocols-fha-programs.