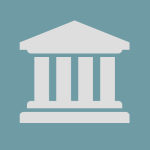 New York Issues Final Mortgage Servicing Rules
On December 18, 2019, the New York Department of Financial Services (NYDFS) published the final mortgage servicing rules (Final Rule). The Final Rule applies to first and subordinate lien forward and reverse mortgage loans and the entities that service these loans, regardless of whether such entities are registered or required to be registered as a servicer with the Superintendent of the NYDFS. The Final Rule took effect on December 18, 2019, however, servicers who were compliant with the previous version of the rule have 90 days from the effective date, or until March 17, 2020, to comply with the Final Rule.
The Final Rule makes significant changes that will impact servicers in the state of New York. Some of the key provisions include requirements relating to the following:
Crediting payments from borrowers and handling late payments. Notably, the Final Rule requires payments received by a servicer to be credited, or treated as credited, on the business day received.
Annual account statements which must be provided to borrowers in plain language showing certain information. Subject to certain exceptions, the Final Rule also requires servicers to provide borrowers a payment history for the preceding 36 months within 30 days of receipt of a request for such statement from a borrower.
Dual tracking prohibitions that restrict servicers from taking certain foreclosure actions depending on whether the servicer has already made the first foreclosure notice or filing.
The fees permitted to be collected by servicers and how often such fees may be charged to a borrower. For example, the Final Rule requires servicers to maintain a current schedule of standard or common fees, and to make such schedule available on its public website and to borrowers upon request.
The handling of borrower complaints and inquiries, including the requirement that every welcome packet and periodic statement that is delivered to a borrower, and any website maintained by a servicer must provide, among other information, (i) an address to which borrowers can direct complaints and inquiries, and (ii) the toll-free telephone number or collect calling services that enables borrowers to speak with a living person during regular business hours, trained to answer inquiries and instruct borrowers on how to file written complaints.
Early intervention and loss mitigation, including provisions that require servicers to provide certain delinquent borrowers with a single point of contact, early intervention notice, appropriate loss mitigation options and modifications, and appeal rights. In addition, and subject to certain exceptions, the Final Rule requires a servicer to send a late payment notice to a borrower informing the borrower that his or her payment is late no later than the 17th day of the delinquency.
The books and records that servicers (registered or exempt) are required to maintain as well as other reports the Superintendent may require servicers to file, such as a quarterly volume of servicing report.
In addition, the Final Rule makes updates to the New York servicing requirements in the following areas: (i) escrow requirements; (ii) mortgage servicing transfers; (iii) oversight of third-party providers; (iv) prohibited servicing activities; (v) duty of fair dealing; and (vi) affiliated business arrangements.
Servicers operating in the state of New York should review the Final Rule against their current operations to determine the impact its provisions have on their business and make any necessary adjustments before the transition period ends on March 17, 2020.