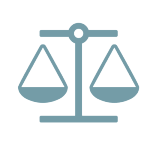 5th Circuit: SCRA Default Judgment Protections for Servicemembers Do Not Apply to Certain Louisiana Foreclosures
The U.S. Court of Appeals for the Fifth Circuit recently held that the SCRA's protections concerning default judgments against servicemembers do not apply Louisiana executory proceedings to enforce confessions of judgment.
Servicemembers who were on active duty with the military when their properties were foreclosed on in Louisiana brought a putative class action, alleging that the foreclosures violated the prohibition in the Servicemembers Civil Relief Act (SCRA) against default judgments absent a waiver meeting certain statutory requirements. Each of the servicemembers' loan agreements contained a clause incorporating a confession of judgment. The district court dismissed the servicemembers' lawsuit, and they appealed.
The Fifth Circuit affirmed the dismissal. The servicemembers argued that the executory proceedings constituted default judgments, and that the confessions of judgment were improper waivers of the SCRA's protections. But the Fifth Circuit held that the judicial proceedings authorizing the foreclosures did not constitute default judgments that would fall under the protections of the SCRA. Under Louisiana law, a debtor in such an executory proceeding has appeared and answered a lawsuit by virtue of the execution of a confession of judgment. Thus, the SCRA's protections against default judgments do not apply to those proceedings. For that reason, the servicemembers had not improperly waived any SCRA protections. There was nothing to waive because the SCRA protections did not apply to the Louisiana executory proceedings in the first place.