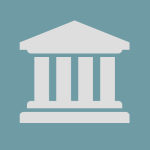 New York DFS Issues New FAQs Regarding Cybersecurity Regulations
The New York Department of Financial Services (DFS) has issued four additional Frequently Asked Questions (FAQs) concerning its cybersecurity regulations that went into effect last year.
DFS previously released FAQs in 2017, and has now added four additional questions in response to common inquiries made by covered entities.  The four new FAQs provide answers to the following questions:
Are Exempt Mortgage Servicers Covered Entities?
Are Not-for-profit Mortgage Brokers Covered Entities?
Do Covered Entities have any obligations when acquiring or merging with a new company?
Are Health Maintenance Organizations (HMOs) and continuing care retirement communities (CCRCs) Covered Entities?
Answers to these and the other FAQs can be found here.