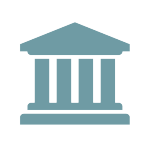 FFIEC Issues 2018 HMDA Reporting Guide
The FFIEC recently released the 2018 edition of its annual resource publication, "A Guide to HMDA Reporting: Getting It Right!"  The guide provides financial institutions with a summary of key compliance requirements for reporting under HMDA, as implemented by Regulation C (12 C.F.R. Part 1003).  The requirements listed in the guide apply to HMDA submissions due March 1, 2019.
The 2018 edition of the guide incorporates the various amendments to HMDA prescribed by the Dodd-Frank Act and implemented by two subsequent final rules issued by the CFPB amending Regulation C.  The new data collection requirements imposed by the revised final rules generally went into effect, depending on the data point at issue: (i) for covered loans and applications with a final action taken date on or after January 1, 2018; or (ii) for applications taken on or after January 1, 2018 (with regard to government monitoring information).
Although the FFIEC publishes information letters each year with updated information in connection with the guide, in this 2018 version, the FFIEC made numerous major changes to the guide itself since its last fully revised publication version, including the:
Consolidation and reorganization of information about reporting, coverage criteria, data, and important timelines.
Restructuring of compliance requirements into four distinct groups: (1) institutional coverage; (2) transactional coverage; (3) compilation of reportable data; and (4) recording, reporting, and disclosure of data.
Removal of the following guide components (or prior versions thereof):

The step-by-step guide to completing the LAR;
Information about sources of geographic information (geocoding tools): census tract maps and address lookup resources; and
The full text of the Home Mortgage Disclosure Act from the appendices.

Update of various appendices, such as those regarding:

The form and instructions for Completion of the HMDA Loan/Application Register; and
The form and instructions for Data Collection on Ethnicity, Race, and Sex.

Addition and incorporation of several CFPB rule implementation guides, such as:

A summary chart of HMDA data points required to be collected, recorded, and reported;
The HMDA Small Entity Compliance Guide;
A HMDA Transitional Coverage Chart; and
A HMDA Institutional Coverage Chart.
The updated guide is accessible here.