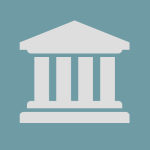 New Mexico Amends Revised Uniform Law on Notarial Acts
New Mexico recently passed Senate Bill 246 modifying its Revised Uniform Law on Notarial Acts. The revised provisions are effective on June 16, 2023.
Among other changes, the amendments create a new category of Notarial Officer called an "Automatic Notarial Officer." An Automatic Notarial Officer includes judicial officers, the Secretary of State and full-time staff members, county clerks, and members of the New Mexico state bar who are licensed to practice law. Automatic Notarial Officers may perform notarial acts, including in-person electronic notarial acts and remote notarial acts. Similar to a Notary Public, which is an individual commissioned by the Secretary of State to perform notarial acts, the Automatic Notarial Officer must use an official seal or stamp, keep a journal, and take a required education course. The revisions authorize the Secretary of State to adopt rules for Automatic Notarial Officers.