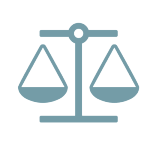 CFPB Sues Former CEO for Hiding Money to Avoid Paying Restitution
The CFPB recently brought suit against a former CEO of a short-term, online lender and his wife. The action alleges that the CEO fraudulently transferred $12.3 million to a trust whose beneficiary is his wife.
In 2013, the CFPB issued a CID to the lender. Shortly thereafter, the CFPB alleges the CEO began making transfers of corporate money to personal trusts controlled by the CEO and his wife. In 2015, the CFPB brought an enforcement action against the lender and its CEO for misleading consumers on loan terms, wrongfully requiring electronic access to consumer bank accounts, and undermining consumers' ability to contest withdrawals from their accounts. The CEO sold the lending business and had received over $20 million from the sale by the end of 2015. The Final Order ultimately required the business and its former CEO to pay restitution of over $38 million and assigned civil money penalties of $7.5 million and $5 million to the business and the former CEO respectively. The judgment was affirmed on appeal by the U.S. Court of Appeals for the Tenth Circuit.
Now, the CFPB is alleging that the former CEO has violated the Federal Debt Collections Procedures Act by transferring funds in an attempt to hinder, delay or defraud the CFPB's collection of its judgment. The CEO is accused of committing multiple fraudulent transfers to hide the proceeds from the sale of the business and avoid paying restitution and civil penalties. The suit further alleges that he did this by making the series of transfers to his wife using their revocable trusts. After transferring approximately $12.3 million, the couple used the trust to purchase high value vehicles, jewelry, artwork, stock, alternative investments, and real property thereby removing or concealing assets that would have otherwise been publicly traceable to the former CEO. The CFPB requests a trial on all issues to be held in Kansas City, Kansas.