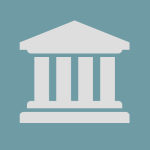 Nevada Amends Provisions Relating to Real Property
On May 30, 2019, Nevada passed Senate Bill 382 amending provisions relating to, among other things, deeds of trust, foreclosure sales, and planned communities.
Among other things, the Bill allows a deed of trust to fix the amount of insurance to be carried at the full replacement value of the buildings and improvements that are erected on the property, even if the deed of trust does not specify an exact amount. In addition, the Bill amends Nevada Revised Statute § 40.050, which prohibits a mortgage of real property from being deemed a conveyance, so that the owner of the mortgage may take possession in the absence of a foreclosure sale or in accordance with Nevada's Uniform Commercial Real Estate Receivership Act, the Nevada Assignment of Rents Uniform Act, or the appointment of a receiver by a court pursuant to Nevada Revised Statute § 107.100. Moreover, the Bill adds a new section to Chapter 116 of the Nevada Revised Statutes that details Chapter 116's applicability to planned communities.
The Bill's revisions will become effective on October 1, 2019.