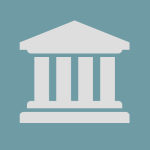 Nevada Amends Foreclosure Sale Provisions
Nevada recently enacted Assembly Bill (AB) 237 to, in part, amend the provision governing the notice of sale of property on execution. The bill was approved by the Governor on June 2, 2021, and, subject to limited exceptions, will take effect on January 1, 2022.
AB 237 adds an additional requirement to the notice of sale given prior to the sale of real property on execution. Existing law imposes certain requirements for providing this notice, including specific requirements for a sale of property that is a residential foreclosure. Under AB 237, in the case of a real property foreclosure sale, the notice of the sale must be addressed to the following people:
Each person who has properly recorded a request for a copy of a notice of default or notice of sale with respect to the mortgage or other lien being foreclosed;
Each other person with an interest in the real property whose interest or claimed interest is subordinate to the mortgage or other lien being foreclosed; and
An association that has properly recorded a request for a copy of the deed upon a foreclosure sale. The notice must be provided to each person by depositing a copy of the notice in the United States mail, in an envelope, registered or certified, return receipt requested and with postage prepaid.
Among other things, AB 237 also amends provisions relating to (i) a unit owners' association for a common-interest community, (ii) requirements imposed on a sale of real property that do not apply to the foreclosure of a mortgage or other lien upon real estate, (iii) an abstract of title concerning real property to be partitioned, (iv) removing now-obsolete provisions regarding certain mortgages of personal property or crops, and (v) other technical changes to provide uniformity in the statutory language.