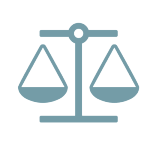 CPFB Settles with Debt-Relief and Credit-Repair Company for Deceptive Services
The U.S. District Court for the Northern District of Georgia recently entered a stipulated final judgment and order between the CFPB and a debt-relief and credit-repair company and its owners, for soliciting customers with false promises that the company would eliminate credit-card debts and improve credit scores, in violation of the Telemarketing and Consumer Fraud and Abuse Prevention Act, the Telemarketing Sales Rule, the Consumer Financial Act of 2010, and the Fair Business Practices Act.
The complaint, which the CFPB filed jointly with the State of Georgia, alleges that the company targeted financially vulnerable customers through telemarketing, collecting millions of dollars in advance fees, claiming that it provided "debt validation" services that would eliminate debt. The complaint further alleges that consumers' credit scores were not tracked, and that consumers were often left with increased debt and impaired credit scores.
The order bans the company and its owners from telemarketing any consumer financial product or service, requires a total civil penalty of $150,001, and imposes a judgment for redress of at least $30 million, to be suspended upon payment of the civil penalty.
Defendants neither admit nor deny the allegations.