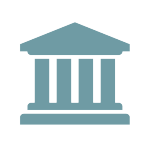 NCUA Issues Rule on Paycheck Protection Program Loans
The NCUA published an interim final rule that defines Paycheck Protection Program (PPP) loans as low-risk assets, creates exceptions for certain PPP loans under the definitions of "commercial loans" and "total assets," and clarifies the application of the insider trading rules of the Federal Credit Union (FCU) Act to PPP loans. The interim final rule took effect on April 27, 2020, and comments to the rule are due by May 27, 2020.
The CARES Act requires PPP loans to receive a zero percent risk weighting under the risk requirements. Under NCUA regulations, low-risk assets receive a zero percent risk weight. The interim final rule amends 12 C.F.R. § 702.104(d) so that PPP loans are considered low-risk assets and receive a zero percent risk weight. In order to incentivize the use of the Paycheck Protection Lending Facility established under the CARES Act, the interim final rule ensures that PPP loans do not affect net worth ratios of credit unions by excluding PPP loans pledged as collateral to the PPP Lending Facility from the definition of total assets under 12 C.F.R. § 702.2. The NCUA also revised the definition of a "commercial loan" under 12 C.F.R. § 723.2 to exclude PPP loans.
Importantly, the interim final rule also explains that the NCUA lacks the authority to alter its regulations concerning insider loans under the FCU Act and CARES Act. Although the SBA has implemented changes relaxing rules for directors and equity holders of lenders to receive PPP loans, the NCUA's insider lending rules in the FCU Act have not changed and govern PPP loans to insiders.